The Duke/UNC ADRC curates resources from active protocols, with new data and samples being logged every day.  Additionally, investigators in our Center have decades of experience in dementia-related studies that continue to be a rich resource for further research.  Descriptions and contact information for each cohort and resource are provided below.
Current Recruitment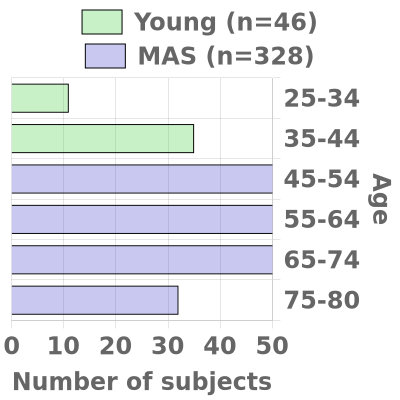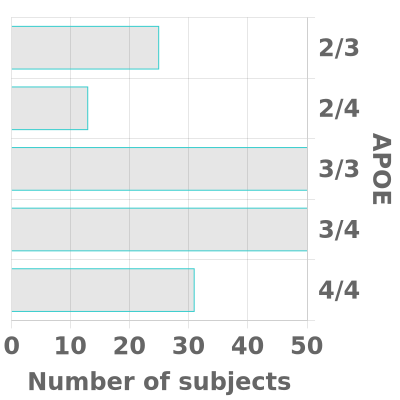 MRI (T1, T2 FLAIR, DWI, fMRI resting state, susceptibility)
Retinal imaging
Biosamples (Blood, Urine, CSF)
PET
Duke-UNC Memory & Aging Study (MAS) and Young Cohort
The Duke/UNC ADRC oversees two cohorts, the Memory & Aging Study (MAS) and the Young Cohort. Participants from both cohorts are recruited from the Triangle and Eastern North Carolina.
Target Populations
We strive to have substantial rural (~30%) and African-American or other Non-White (~20%) enrollment in both cohorts and our goal is for each cohort to be fairly evenly balanced between men and women. In each cohort, we aim for approximately two-thirds of participants to have a known APOE4 gene and/or a family history of Alzheimer's disease in a first-degree relative (or in a grandparent, in the case of the Young Cohort).
Memory and Aging Study Cohort (Ages 45 to 80)
MAS will develop and maintain a prospectively followed cohort of 420 research participants, ages 45 to 80 and this will enable us to observe key transition periods related to AD risk, including menopause, onset of comorbidities, and the transition to MCI and dementia. To accomplish these goals, the cohort design will collect from two different groups based on affection. The first group will consist of 320 participants who are cognitively normal at entry and roughly equal in age distribution. The second group will include 100 participants symptomatic at entry (MCI or early dementia).
Young Cohort (Ages 25 to 44)
The Young Cohort (n=120) will consist of participants ages 25-44 who will undergo a one-time evaluation and biomarker collection. The availability of this unique comparison group will enable investigators to evaluate the degree to which novel biomarkers or signatures associated with AD in older cohorts are linked to other contributing factors, such as age or genetic risk.
Data and Sample Collection
Each participant contributes UDS-based medical, neurologic, psychiatric, and neuropsychological evaluations. We also collect blood, urine, and cerebrospinal fluid specimens, brain MRI, retinal imaging, and motor-sensory assessments at the baseline visit. Up to 100 participants in the MAS cohort who are unable or unwilling to undergo lumbar puncture may be consented to undergo a PET image of their brain, rather than contributing cerebrospinal fluid via lumbar puncture. In order to determine the participant's amyloid and tau status, we must collect either cerebrospinal fluid or a PET image. Participants who are peri-menopausal women also contribute a set of questionnaires about menopause symptoms and extra blood for tests related to menopause.
Participants in the MAS return annually for repeat UDS-based variables, motor-sensory assessments, and blood draw. In the future, they may also be asked to contribute additional MRIs, PET imaging, or biosamples (e.g., urine, stool, cerebrospinal fluid). Each participant is given an adjudicated diagnosis by a consensus panel of clinicians, and this diagnosis is recorded in their study record after each visit. Our goal is to offer all participants the opportunity to enroll for brain donation to the
Bryan Brain Bank
at the time of their death.
Memory & Cognitive Health Study – a nested sub-study of MURDOCK
The MURDOCK Study Community Registry and Biorepository is a 12,526-participant community-based longitudinal cohort recruited from a region centered on Kannapolis, NC and encompasses Cabarrus County, NC.  The Memory & Cognitive Health Study was a nested sub-study of 1,595 MURDOCK participants conducted between 2009 and 2016.  Of the 1,595 sub-study enrollees, 880 completed a 2-year follow-up visit.
Data Instruments Collected
The Memory & Cognitive Health Study collected:
Handedness questionnaire
Memory testing history
MoCA
ADCS cognitive function screen
Word list memory task, recall, recognition
Reitan trail making test – Part B.
MURDOCK annual questionnaires including self-reported diagnosis, medications and hospitalizations.
Available Samples
Plasma, serum, and whole blood samples are available from baseline and 2-year follow-up.
Contact:  Kathleen Welsh-Bohmer, Ph.D. (kathleen.welshbohmer@duke.edu)
Frozen Brain Tissue
Formalin-fixed Brain Tissue
Postmortem CSF
DNA
Bryan Brain Bank and Biorepository
Recognized as a premier biorepository for Alzheimer's disease research, the Bryan Brain Bank and Biorepository provides investigators worldwide with access to longitudinal clinical data, high quality biospecimens, and histology services to support and advance basic and clinical research. The Duke/UNC Alzheimer's Disease Research Center (ADRC) Autopsy and Brain Donation (ABD) program coordinates tissue retrieval from a variety of different sources, including participants of the ADRC Memory and Aging Study (MAS), the Bryan ADRC legacy cohort, and special autopsies from participants from underrepresented backgrounds or with unique genetic mutations or atypical clinical presentations. Skilled technicians of the Duke University Department of Pathology Autopsy Service perform the brain retrieval. The tissue is carefully preserved, meticulously catalogued, and stored in the Brain Bank and Biorepository.
Brain Bank Resources
The Brain Bank collection includes over 1200 brain tissue (including 988 with fresh frozen tissue) and 500 postmortem CSF samples from 806 participants with AD, 215 with other neurologic diseases (Parkinson's disease, frontotemporal dementia, amyotrophic lateral sclerosis etc.), and 234 healthy controls.
Brain Bank Services
As part of the NIH-funded Duke/UNC Alzheimer's Disease Research Center, it is our mission to share our resources and facilitate collaborations aimed at improving diagnosis and care for all people with Alzheimer's Disease and related dementias. Over the past 10 years, the Brain Bank has distributed over 2400 frozen and 600 formalin-fixed brain samples, 1600 slides, and 400 CSF samples to 110 investigators worldwide. The Brain Bank also provides histology and immunohistochemistry services, as well as consultation for investigators utilizing Brain Bank specimens for AD research. Investigators can request access to tissue and services through the Duke/UNC ADRC Resource Request portal. Tissue requests may be subject to review by the ADRC Executive Committee for scientific merit and resource availability.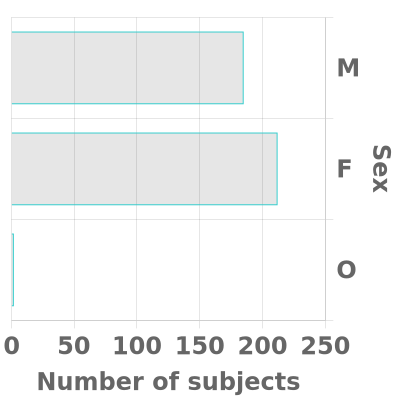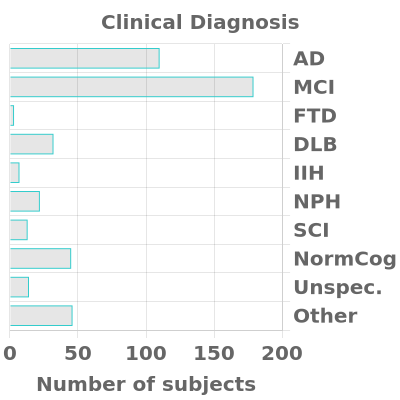 Biospecimens Bank
The Duke University School of Medicine, Department of Neurology collects cerebrospinal fluid and plasma from patients in the Memory Disorders Clinic along with basic demographic and clinical data. These biospecimens are available to all researchers. We ask that all researchers submit a 1 page summary of the project before receiving biospecimens and acknowledgement of the use of this biorepository on all publications.
Specimens
Available biospecimens are:
CSF:  ~300 samples (86 with AD; 209 with other neurologic diseases such as MCI, DLB and others; and 41 from healthy controls).
Plasma:   ~300 samples (81 with AD, 218 with other neurologic diseases such as MCI, DLB and others; and 14 from normal controls)